Shop & Help Families in Need
Every $360 in merchandise sold at our thrift stores supplies 16 pieces of furniture to a family in need.
Don't let the name throw you off — we carry furniture and more! Our showrooms vary and change daily. There's always a new discovery to find and always a reason to come back!
Furniture Items
Couches
Love Seats
Stuffed Chairs
Tables and Chairs
Hutch / Buffet
Coffee and End Tables
Home Goods
Lamps
Picture Frames
Decorative Items
Towels/Robes
Fans
Clothing & Shoes
Mens
Womens
Kids
Shoes
Accessories
Sporting Goods
Treadmills
Stationary Bikes
Elliptical
Sports Equipment
How It Gets Here
Every day, nearly 200 pieces of gently used furniture and home goods items are donated to the Furniture Bank of Central Ohio. While the vast majority of these items are given to families in need, a select handful are sent to our Furniture with a Heart Thrift Stores. These are items of exceptional quality or items that are too large for the living conditions of most families we serve. We believe these items can generate critical revenue that can help support the Furniture Bank's mission.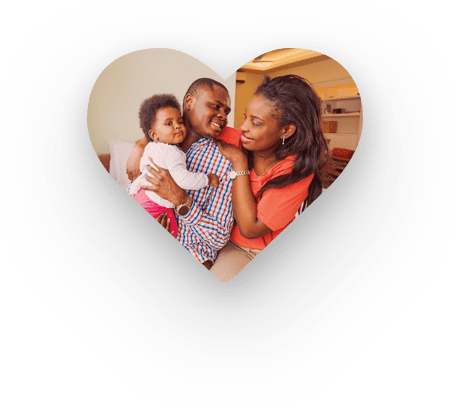 Your Purchase Helps Real Families In Need.
Here's just one story of the impact this has for a family in need:
Robyn was a nanny and felt blessed that the family welcomed her daughter into their home; affording Robyn time with her daughter during her most formative years. Once her employer's children reached school age, Robyn was on her own with little savings and support system. The Salvation Army stepped in and brought Robyn to the Furniture Bank where she received 16 pieces of furniture. The hand up is just what Robyn needed to start their new life. Robyn graduated with a Bachelor's degree in Service Management and her daughter is excelling in school. She moved her life forward and several years after her visit with us, she graciously donated her still gently used furniture back to the Furniture Bank to benefit another family.
Where to Find Us
Hours:
Monday to Friday:

10am to 7pm
Saturday:

10am to 6pm
Sunday:

12pm to 6pm
Want to Donate Furniture?
We are accepting drop-off furniture donations at the Lancaster thrift store. Follow the signs on the back of the store during normal business hours. In addition, we offer pickup of items as well. Fill out our online form or call (614) 545-3838 for more information.
Have a Question for the Thrift Store?
We look forward to hearing from you. Contact Us Here.