From Furniture Donation to Delivery.
Here is how we do it:
We call you to set up a pick-up time and go over the details.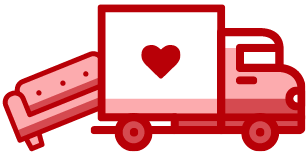 Our friendly crew comes to your home or business during the pick-up window and takes your old couch back to the Furniture Bank to meet its new family.
Meanwhile, a family in need is connecting with the Furniture Bank through one of our local partner agencies.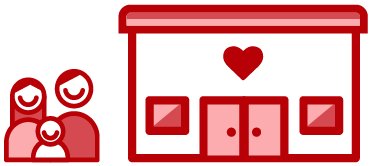 The agency validates their need and schedules a time for them to visit the Furniture Bank.
The family is able to select their own furniture with the help and guidance of their case manager and Furniture Bank staff. We work hard to make sure every client gets 95% of the key furniture items needed for their home.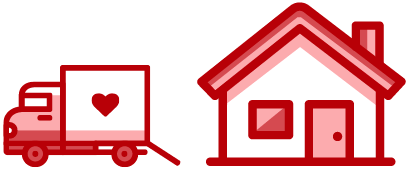 The furniture (including your couch) is delivered to the home of the family in need.
Want to donate furniture from your home?
Who Do We Help?
We help those who have economic challenges created by one or more of the following situations:
Single parent household with child(ren)
Physical disability or disease
Mental disability or disease
No longer able to work due to age
Criminal record or prior incarceration
History of substance abuse
Minimal job skills or training
In addition, we help families who have been affected by events or calamities, including:
Fire
Eviction
Recent relocation
Death or divorce in the family unit
Immigration
Robbery
Domestic Violence or abuse
Need to support extended family financially
How do families get their furniture?
We want to make sure that our recipient families are able to have furniture that fits their needs and personal tastes. So rather than assign furniture, we give families the opportunity to "shop" for the pieces that they need and want most.
Appointments for furniture recipients are scheduled between 8:30 a.m. and 2:00 p.m. Monday – Thursday.
Every day, the Furniture Bank fills between 17-23 appointments for people in need of furniture.
The amount of furniture each family receives is dependent on their needs and the agreement the Furniture Bank has with their sponsor. On average, each family receives between 5 to 20 pieces of furniture.
Guided by a Furniture Bank volunteer, families spend around 15 minutes shopping for the pieces that will make their house a home.
Their furniture is delivered straight to their home that same day!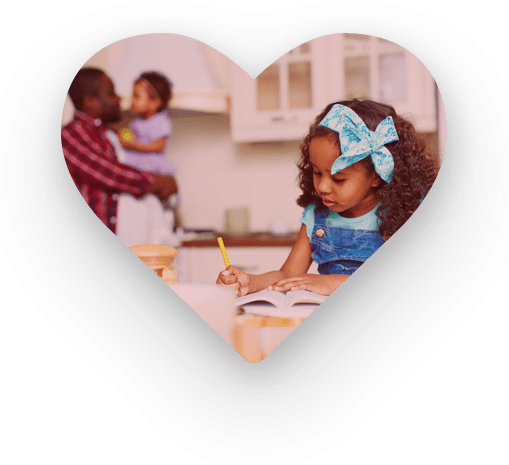 How your financial donation helps
Your financial donation goes toward the purchase of materials for our wood shop so we can build more furniture that is donated as well as to administrative support to keep all the pieces mentioned above moving smoothly.