We Can Help
Downsize, Declutter, or Liquidate.
Downsize with a Heart offers a full-service solution to a wide variety of downsizing challenges and headaches. Our team has assisted thousands of clients as they transition into smaller spaces or simply seek to get rid of unwanted belongings.
Downsize Planning & Moving
We do things like:
Help you decide what to keep and what to transition
Sort and pack belongings
Help unpack, arrange furniture, and hang pictures
Provide general cleaning at former home
Estate Auctions
We do things like:
Coordinate with Executors and Power of Attorneys
Coordinate with appraisers and other professionals
Select an auctioneer and an auction date
Organize items for auctions and estate sales
Sell left over items through online auctions
Furniture Donations
We do things like:
All qualifying furniture items are donated to the Furniture Bank of Central Ohio—where they are quickly selected by a family in need and delivered to their home.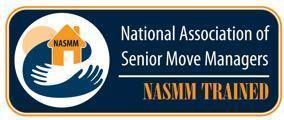 Downsize with a Heart is a member of the National Association of Senior Move Managers (NASMM). All team members are Certified Relocation & Transition Specialists.
We Work With People In Lots of Scenarios
Empty Nesters
Downsizing from a large home to a smaller space should be fun—not overwhelming. Let our team get you organized and manage the process every step of the way.
Widows & Trustees
Determining what to do with the belongings of your loved one can be an emotional and challenging process. We help with empathy and expertise so you can focus on remembering your loved ones.
Transitioning Seniors
We work with assisted living homes, individuals, and families to help transition aging seniors into assisted living homes or retirement communities. From packing to moving to donating—we can do it all.
Busy Folks
We all have busy schedules. Decluttering or getting rid of things you've accumulated over the years is a time-consuming process. Let us help out so you can finally check it off your list.
100% Of Our Proceeds Go To Help Families In Need
We were founded by the Furniture Bank of Central Ohio, whose leaders saw a unique opportunity to build a sustainable business that benefits both the general public and the core mission of the Furniture Bank. 100% of the proceeds from our services are invested into the core mission of the Furniture Bank to help local families in need.
Established in 1998, the Furniture Bank of Central Ohio has assisted over 65,000 families in Central Ohio. Working with organizations throughout Central Ohio, the FBCO provides furniture and household goods to those struggling with significant poverty and other severe life challenges. The FBCO serves about 3,500 families a year. On average, each family in need receives 16 pieces of furniture and home goods to turn an empty house into a home.
It's Easy To Get Started
Free In-Home Consultation
Get started by talking with our professionals in the comfort of your own home at a time that makes sense for you.
Free Estimate
We provide an estimate for our services, and pride ourselves on being thorough and precise.
Schedule Services
We schedule the necessary services, and get to work.
Testimonials
We used Downsize with a Heart for my mother's condo and couldn't have been happier with their service. Unfortunately, she passed away in the middle of the downsizing process. Downsize with a Heart didn't miss a beat. Everything was taken care of, kindly & respectfully. We were overwhelmed by the amount of work needed, but the guys took care of it with minimal stress on us.
We ended up using their moving services, donation, and recycling/ trash services. The cost was extremely competitive, if not low, for all they did. And the best part, for me, was that someone in need will be able to use the donated items.
Thank you, guys, for all that you did!
Request a Free Consultation
We would love to meet you. Fill out the form to schedule a time for your free in-home consultation. We'll learn about your needs and determine how we can best assist you.
Prefer to call? You can reach us at (614) 545-3844.