Restore homes & hope for local families.
Help us furnish homes and restore hope for 1,000 local families. After a challenging few years, our neighbors in need deserve a home filled with comfort, joy, and family moments. By furnishing their empty homes with cozy couches and warm beds, we can give them just that!
The Current Crisis In Central OhioCOVID-19's Longlasting Impact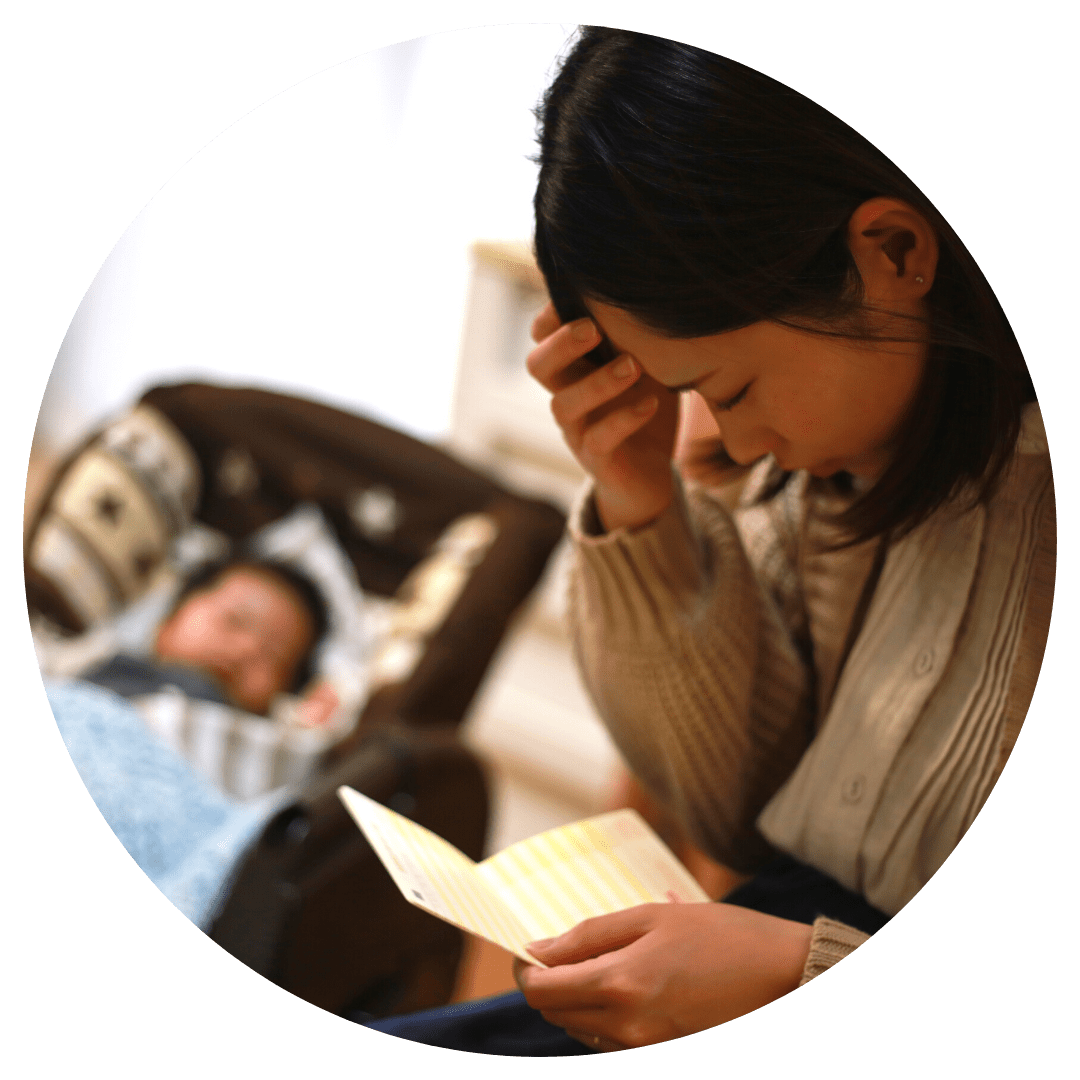 As they recover from the pandemic,1 out of every 3 Franklin County families still cannot meet their basic needs, including safe housing.
More than 15% of all Ohio families are behind on mortgage or rent amidst the pandemic. Of those, 35% say it's likely they will have to leave their home due to eviction or foreclosure in the next few months.
57% of low-income families have experienced income or employment loss – more than any other group during the pandemic.
Due to the pandemic, low-income families face the most stressors compared to other families, such as missing payments or depression, pushing them deeper into poverty.
During COVID-19, the City of Columbus has seen spikes up to 31% in domestic violence calls, as well as 35% increase in domestic violence related deaths.
"People weren't earning enough money to begin with, and now they're not earning any money. We're concerned about a serious wave of evictions and potentially homelessness in the months to come.
It's a crisis level at this point."
– Marcus Roth, Coalition on Homelessness and Housing in Ohio
How Adopt-A-Family Will Restore Hope
for local families in crisis
Adopt A Family provides 1,000 local families with essential furniture
Local families receive between 5 and 20 pieces of furniture

Furniture provides stability, memories, and hope during uncertain times
A safe, furnished home is where a family can actually be a family. A warm meal is shared around the dinner table, board-game-banter takes place at the coffee table, and a precious bedtime story is made possible on a child's mattress and bedframe. These are the hope-filled moments and memories that every family needs – especially during hard times.
Together, we can provide a furnished home and memories to local struggling families and their children. Through Adopt-A-Family, they will finally receive both the essential furniture and hope they so desperately deserve.
Adopt A Neighboring Family!
Adopt A Family in your community with a donation of just $250
Provide a houseful of essential furniture and homegoods

Bring hope & precious family memories to homes & lives!

Donate Below
& Adopt-A-Family in 2022!
If you'd rather Adopt-A-Family via check, please send to:
Adopt a Family Campaign
Furniture Bank of Central Ohio
PO Box 164206
Columbus, OH 43216